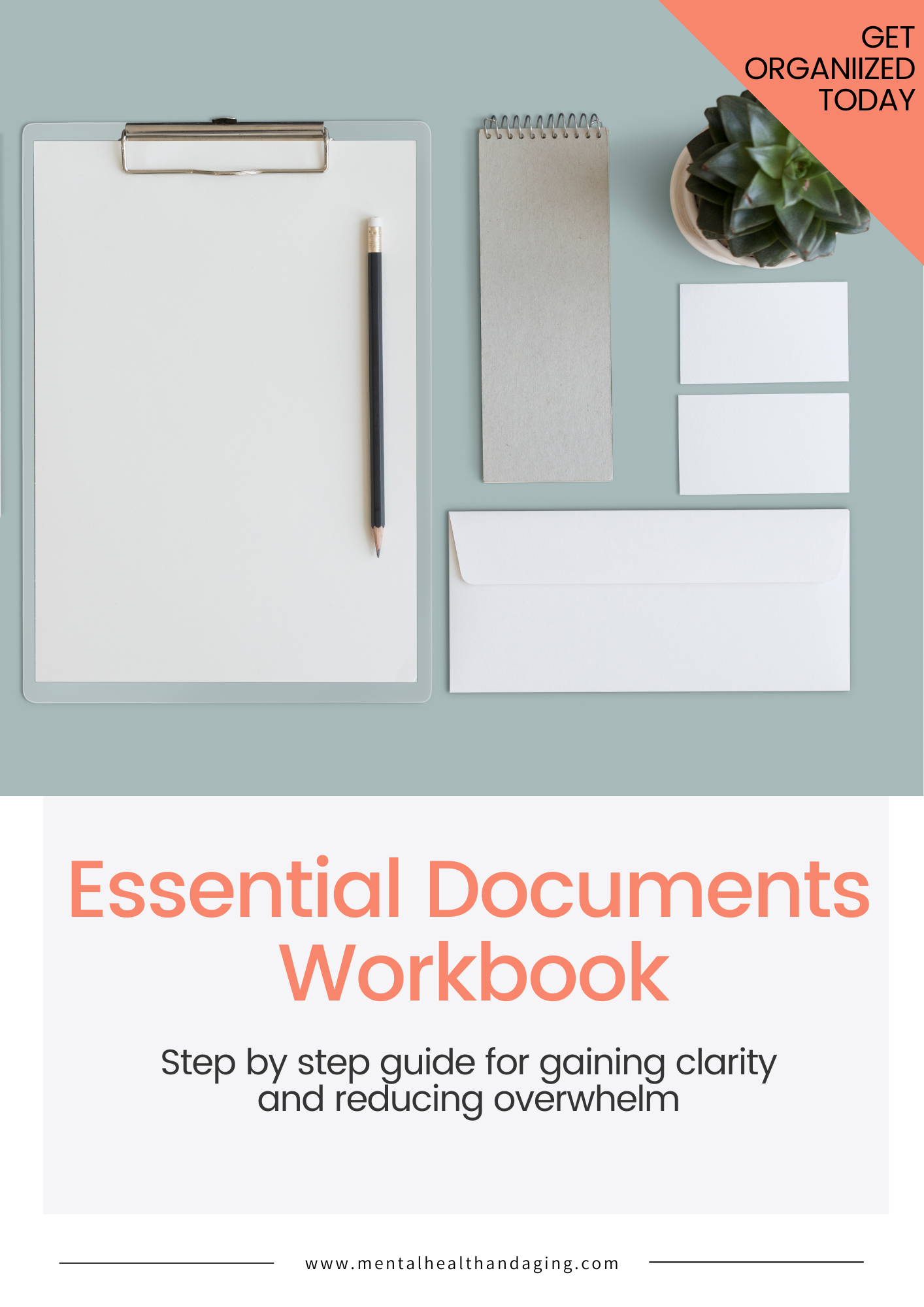 Essential Documents Workbook
Get Organized & Reduce Overwhelm
If you're helping an older adult or caregiver who's struggling to manage all of their personal, financial, and medical needs, and they're feeling overwhelmed and unsure where to start, then you need the "Essential Documents Workbook" - a simple way to get organized and reduce overwhelm when it comes to guiding older adults and caregivers in gathering important information.
Sneak Peek Inside the Workbook
The only workbook of its kind that shows caregivers exactly which documents they need to gather to get organized and reduce overwhelm.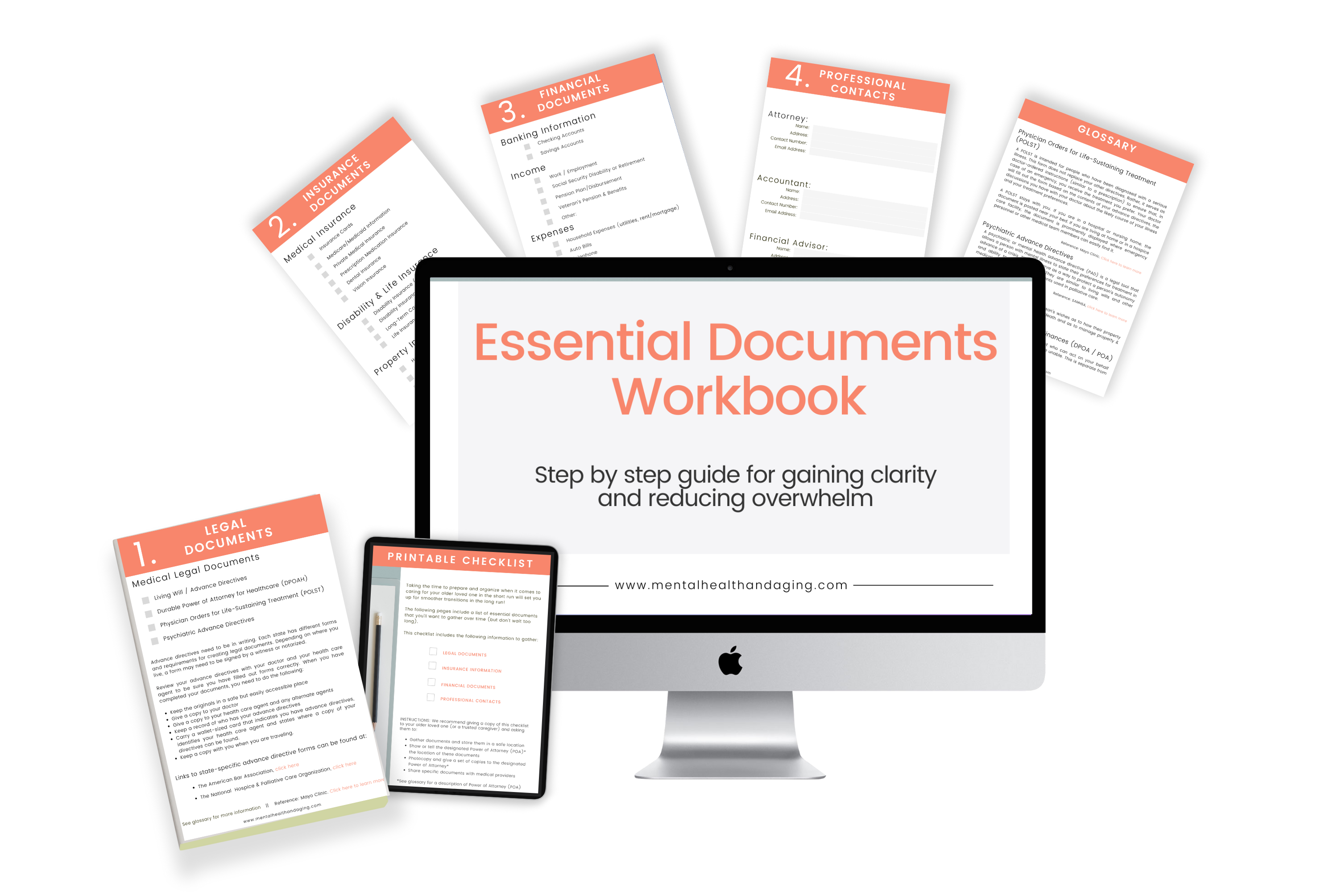 What You'll Get
Medical Legal Documents ($27 value) 
Legal Documents ($27 value)
Insurance Documents ($17 value) 
Financial Documents ($17 value) 
Professional Contacts ($7 value)
Glossary of Terms ($27 value)
Links to Durable Power of Attorney forms
**BONUS**
Make a copy for your clients at no extra charge.
*You may not mass produce this guide or resell it.
But when you enroll today, you'll get access to everything for just...
A One Time Payment of
$17
I'm so glad you're here...
I'm Dr. Regina Koepp, I'm clinical geropsychologist and founder of the Center for Mental Health & Aging
I've spent close to 20 years helping older adults and their families navigate some of the most complicated issues that arise with medical and cognitive challenges more common in older adulthood.
I developed this workbook to help reduce overwhelm and uncertainty and to ensure that older adults and caregivers had one less thing to worry about by using a resource they can trust.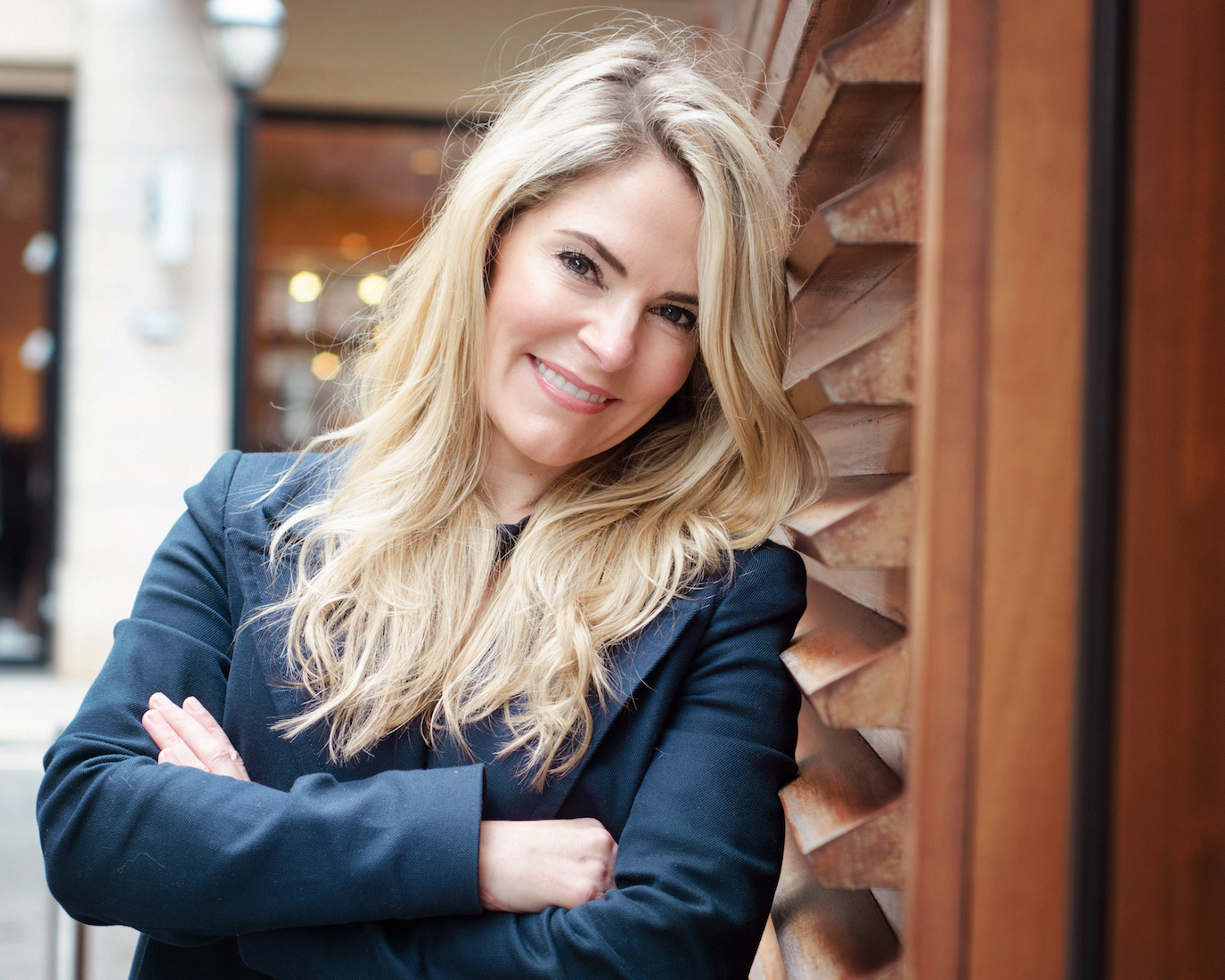 7-Day Money Back Guarantee
If you're unhappy for any reason, we'll give you your money back within 7 days of purchase of digital guides. Should you have any questions regarding our refund policy, please contact [email protected]