Why is Knowing How to Treat Chronic Pain Critical in Caring for Older Adults?
Dr. Stephen Grinstead explains why learning tools to effective treat chronic pain and mental health concerns, including substance use disorders is critical when providing care to older adults
Effective Tools to Concurrently Treat Chronic Pain, Substance Use Disorders, and Mental Health Concerns
When: Available NOW! Watch on Your own time & at your own pace
Where: Asynchronous Pre-recorded On Demand Webinar
What: Continuing Education Course. 5 CE Credits/5 CMC Contact Hours
Presenter: Stephen Grinstead, Dr AD, LMFT, ACRPS
Course Description: Chronic pain is an overwhelming problem and to complicate matters, the historical reliance on opioid medication for pain management has further compounded the problem. In recent years, treatment for chronic pain has demanded that we reevaluate the traditional bio-medical approach that emphasizes harmful opioid-based pain management approaches. In this intermediate workshop, you will learn the unique challenges and obstacles that patients/clients suffering with chronic pain and coexisting disorders face, including mental health and medication misuse abuse or addiction. Through understanding these unique challenges, you will discover that treatment for chronic pain requires an integrated concurrent team approach to achieve successful outcomes. You will obtain a current evidence-based understanding, skills and treatment techniques necessary to address the neurobiological, psychological/emotional, social and spiritual aspects of chronic pain when potentially addictive medications are no longer a viable option.
Learning Objectives: After attending this intermediate-level program in full, participants will be able to:
Differentiate between medication misuse, medication abuse, pseudoaddiction and addiction then be able to develop an appropriate collaborative treatment plan with a clinical population.

Investigate two (2) or more reasons why the biomedical approach alone may be ineffective for the low outcome subset of chronic pain clients with coexisting disorders.

Evaluate three (3) successful chronic pain management treatment outcomes.

Differentiate between the physiological and psychological/emotional pain symptoms and have appropriate management strategies for both types.

Apply knowledge of the correlation between stress and pain with a clinical population

Utilize appropriate relaxation response skills to reduce stress and pain in a clinical setting
Target Audience: This seminar is open to all Psychologists, Social Workers, Therapists, Geriatric Care Managers and other interested mental health and senior care professionals.
This program is intended for those with an intermediate level of knowledge and experience related to this content.
Recording Date: This program was recorded on 1/28/22

How To Earn CE Credits
Participants will have their participation registered through Center for Mental Health & Aging. This program is available for continuing education (CE) credit after the following steps have been successfully completed:
Step 1: Attend 100% of the course. Attendance is tracked via the online platform.
Step 2: Successfully pass the course post-test; a score of 75% or greater is passing. (You have a total of 3 attempts to pass the post-test)
Step 3: Complete the Course Program Evaluation & Attestation
Step 4: Download Your Certificate
Certificates of completion will be emailed immediately following submission of electronic survey and also available for download in the course platform. It's that simple!
Here's What You'll Learn in this Workshop
A Deeper Understanding of the Chronic Pain Problem – Knowledge is Power
·     Differentiating between acute and chronic pain
·     Understanding neuropathic pain
·     Managing recurrent acute pain aka Pain Flare Ups
·     Moving beyond anticipatory pain
·     Making peace with chronic pain
The Major Problems for Clients Living with Chronic Pain and Coexisting Disorders
·     Mistreated or undertreated chronic pain
·     Over-utilization of the traditional bio-medical model
·     The Synergistic impact of chronic pain and unidentified and/or untreated coexisting disorders
·     The misapplication or lack of MAT
·     Lack of integrated Body-Mind-Spirit treatment approaches
Common Coexisting Disorders that Can Sabotage Treatment Outcomes
·     Substance misuse, abuse, pseudo addiction or addiction
·     Unresolved trauma history (PTSD)
·     Anxiety Disorders including social anxiety disorders
·     Depression including bipolar disorders
·     Cognitive impairment from living with high levels of untreated pain
The Role of Resistance and Denial in Obtaining Positive Treatment Outcomes
·     The need to normalize and depathologize denial
·     Understanding denial as a part of the human condition
·     The role of the "Inner Saboteur" in failed treatment outcomes
·     Learn how to identify and manage the 12 denial patterns and treatment resistance
A Synergistic Treatment Plan for Healing the Whole Person
·     Identifying and implementing:
·     Biological treatment interventions
·     Psychological treatment Interventions
·     Social/Family/Cultural treatment Interventions
·     Spiritual treatment interventions
How to Measure Treatment Outcomes
·     Implement Pre-Pre-Post treatment outcome measures
·     Empower clients to become proactive participants in their own healing process
·     Relapse prevention and continue care plans for chronic pain, opioid use disorders and psychological disorders
·     Ongoing plans to increase levels of functioning and improve quality of life
Enroll Now & Get Instant Access
Get instant access to this course and start earning 5 CE Credits/5 CMC Contact Hours on your own time and at your own pace. ENROLL NOW!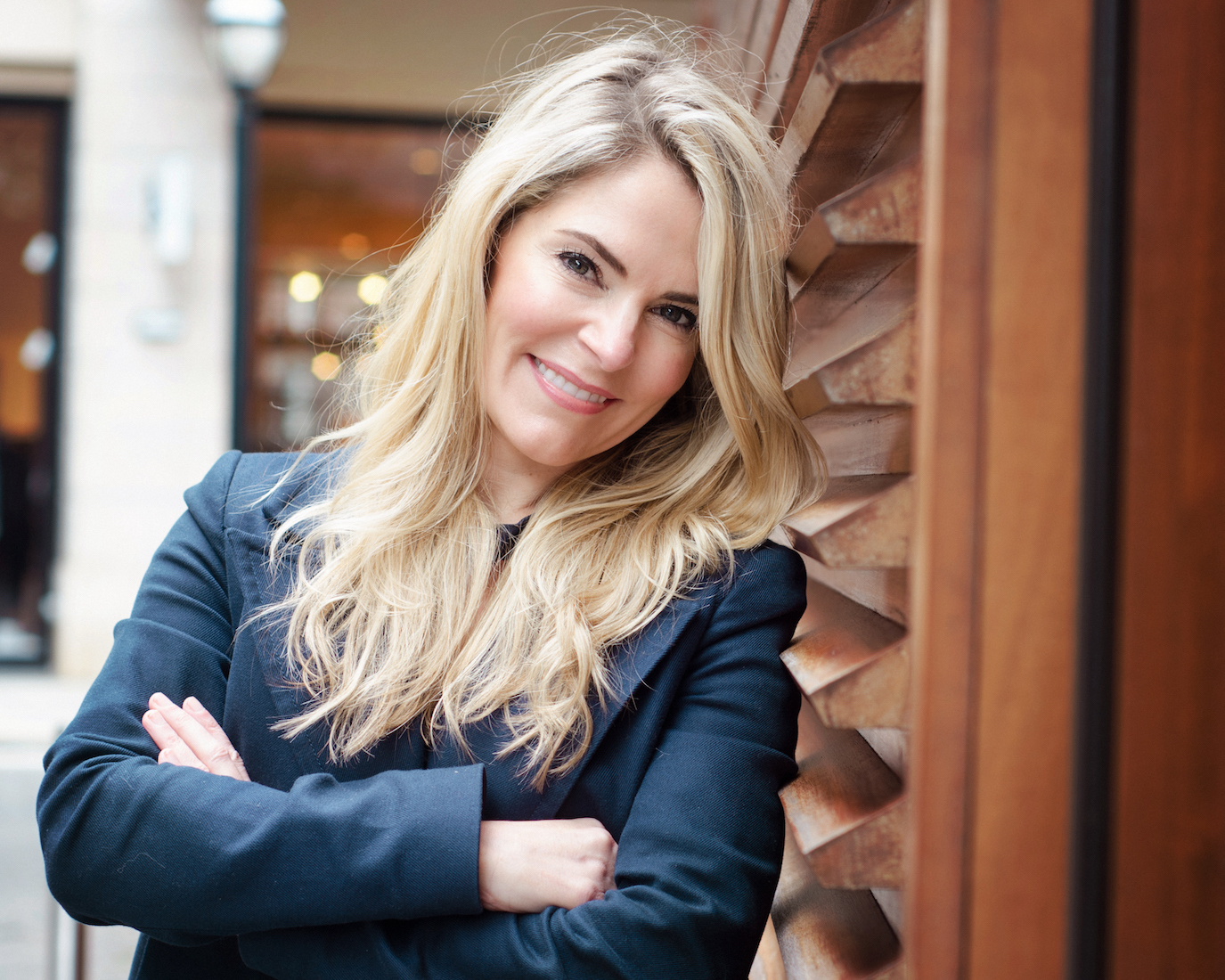 I'm Dr. Regina Koepp. I'm a Stanford-trained, board certified clinical psychologist, and founder of the Center for Mental Health & Aging. For close to 20 years, I've worked with older adults and their families in some of the largest healthcare systems in the nation, like Stanford, Emory, and the Veterans Health Administration.
I've experienced first hand the difficulty of helping older adults and caregivers find mental health providers trained to help them. In fact, 67% of older adults with mental health concerns DO NOT get the mental health care they need, resulting in worse medical problems, higher health care costs, family strain, and needless suffering.
This has inspired my mission of ensuring that you, and all mental health and senior care professionals, have the tools you need to treat the mental health needs of older adults in your care.
It's only with your help that we can meet the mental health needs of older adults and caregivers. So, thank you for being here and doing your part!
Continuing Education Approvals

Social Workers
Center for Mental Health & Aging, #1801, is approved to offer social work continuing education by the Association of Social Work Boards (ASWB) Approved Continuing Education (ACE) program. Organizations, not individual courses, are approved as ACE providers. State and provincial regulatory boards have the final authority to determine whether an individual course may be accepted for continuing education credit. Center for Mental Health & Aging maintains responsibility for this course. ACE provider approval period: 3/25/23-3/25/26. Social workers completing this course receive 5 continuing education credits.

Psychologists
Center for Mental Health & Aging is approved by the American Psychological Association to sponsor continuing education for psychologists. Center for Mental Health & Aging maintains responsibility for this program and its content.

Counselors
Center for Mental Health and Aging (CMHA) has been approved by NBCC as an Approved Continuing Education Provider, ACEP No. 7230. Programs that do not qualify for NBCC credit are clearly identified. Center for Mental Health and Aging (CMHA) is solely responsible for all aspects of the programs.
Care Managers
CMHA is approved by the National Academy of Certified Care Managers (NACCM) as a continuing education provider, #21-905CMHA. This activity approved for 5 CMC contact hours

Licensed Marriage and Family Therapists (LMFTs)
Center for Mental Health & Aging is approved by the American Psychological Association to sponsor continuing education for psychologists. In many state licensing jurisdictions, APA approved continuing education programs qualify for LMFT CE credits. See what your state requires here.


National CE Credit Approvals For Live Webinar: Credits listed are for full attendance at the live webcast only. The CE certificate can be downloaded/printed after completing the webcast and passing the online post-test evaluation (75% passing score). NOTE: Boards do not allow credit for breaks or lunch.
Registrant is responsible for ensuring that CE credits meet the criteria for their own jurisdiction requirements.
*Content and materials in this course may include interventions and modalities that are beyond the authorized practice of your profession. As a licensed professional, you are responsible for reviewing the scope of practice, including activities that are defined in law as beyond the boundaries of practice in accordance with and in compliance with your profession's standards. 
Important Details
Speaker Disclosures:
Financial:

Stephen Grinstead maintains a private practice and is the director at Innovative Treatment Solutions. He is an author and receives royalties. Mr. Grinstead receives a speaking honorarium from PESI, Inc. He has no relevant financial relationships with ineligible organizations.

Non-Financial:

Stephen Grinstead is a member of the ASAM, ASIPP, IAPM, NAADAC, CAMFT, and CCAPP.
Commercial Support: There is no known commercial support or conflict of interest for this CE program, content, or sponsor.
Accessibility Requests: Center for Mental Health & Aging is committed to accessibility and non-discrimination in continuing education activities and will conduct all activities in conformity with the American Psychological Association's Ethical Principles for Psychologists. If participants have special needs, reasonable efforts will be made to accommodate them. Please contact [email protected] with questions, concerns or to request special accommodations.
Grievance Policy: CMHA will respond to grievances in a reasonable, ethical, and timely manner. Grievances may be submitted by course participants in writing to [email protected]. CMHA's complete Grievance Procedure will be provided upon request. You may request Grievance Procedure by emailing [email protected].
Course interaction & System Requirements
The following system requirements help to reduce tech problems:
•     Operating Systems: Windows XP or higher, MacOS 9 or higher, Android 4.0 or higher
•     Internet Browser: Internet Explorer 9.0 or higher, Google Chrome, Firefox 10.0 or higher
•     Broadband Internet connection: Cable, High-speed DSL & any other medium that is internet accessible.
General Refund Policy: ALL LIVE workshop refunds will be honored for cancellations if received within 30 days of purchase AND at least one (1) day prior to the date of a live webinar or live workshop. All on demand/pre-recorded courses are backed by a 7-day money back guarantee. Please note that payments made via Credit Card have certain fees associated with them, some of which are non-recoupable and are therefore non-refundable by Center for Mental Health & Aging. Therefore, payments made by Credit Card will have a three percent (3%) credit card fee deducted from the refund. Should you have any questions regarding our refund policies, please contact [email protected]
For additional questions email [email protected]